Directions: From Santiago do Cacém take the N120 heading south to Cercal do Alentejo. After the junction of Aldeia dos Chãos (do not turn to the village but continue on the road) at about 1.8 km. there is a sign with Monte Horizonte on it (see photo below). Turn left down and follow the Monte Horizonte signs and telephone lines and after 1 km. are at Monte Horizonte. The reception is the first house you will see.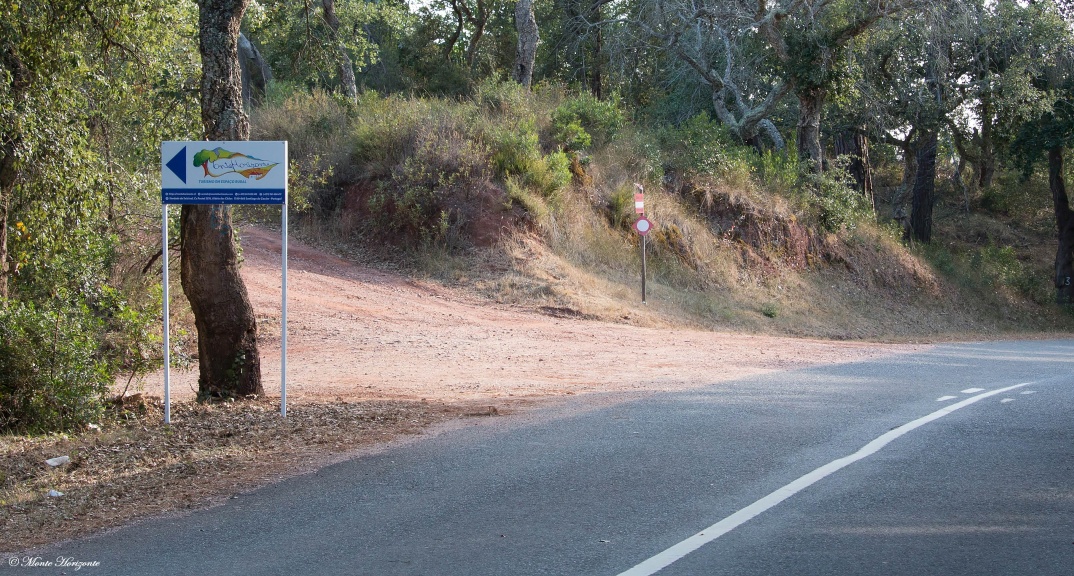 If you come by plane you have the opportunity to fly to Lisbon or Faro.
For any questions please contact us.
Vacation in Portugal, holiday in the Alentejo.